Welcome!
Become a Published and Profitable Author –
Quickly and Easily!
What if you could write your book, have it published and in your hands in just a few short months?
Give me 90-120 minutes a week and I will take you step-by-step through the book writing process, and you will have your published book, in your hands, in 90 days or less!
Hello! My name is Ann McIndoo and I am an Author's Coach. Yes, that's right, you can go from having a book idea in your head to holding your published book in your hands, in just a few short months, using my unique book writing process. It's easy, fun and most importantly, it works! Imagine having your book in your hands, seeing it in bookstores, selling it online, sharing your published book with your family and friends.
Together, we can do it. As your Author's Coach, I will take you step-by-step and guide you through the entire book writing, publishing and marketing process. I can help you:
Write Your Book.
Get it Published, listed on Amazon, on Kindle or Nook, in the book stores and selling online!
Create Ancillary Products.
Learn how to Make $$$ with your Book and Ancillary Products.
Generate income before your book is published!
Launch your book!
Are you ready to write your book? The process, the tools, and I, your Author's Coach are ready to help you make your book writing dream come true.
My Author's Coaching Program makes the book writing process fun, exciting and can create many unexpected opportunities. I have helped aspiring authors, just like you, become published authors and have produced more than 400 books. Extraordinary transformations have occurred for both authors and their businesses.
Who can write a book? Anyone with a dream, desire or an idea. If you are an authority on a subject, possess a skill that others wish to learn, have specialized knowledge, want to teach others or simply have a burning desire to tell a story, you can write a book. As an Author's Coach, my mission is to assist you transform the book idea in your head into a manuscript in your hands.
Here are just a few of the benefits that you will receive when you write your book:
• Credibility – You become the "Expert" in your subject.
• Demonstrates your commitment and passion to your business
• Gives you a competitive edge – you are unique, you wrote a book.
• Create a platform for ancillary products for your business which earns you more money.
• Earn higher speaking and consulting fees.
• Name recognition, receive invitations to spe.ak which earn you more money.
• You book can be a Marketing, Promotional, Positioning Tool – your calling card.
How long have you been thinking of writing a book? Are you ready to write a book but don't know how to get started? Do you have a pile of notes, blog entries , papers and not quite sure what to do next?
Take the first step toward writing your book. It's easy to get started, simply send me a note at Ann@SoYouWantToWrite.com and let's talk about your book.  In less than 30 minutes we can decide your best course of action to get your book written, published and serving you as a powerful business tool.  You can get started with me, your very own Author's Coach, and start creating your book this week.
I offer the following Author's Programs:
Author's Coaching Program – Home Study Course with live calls with me and my team
Author's Private Talk Day – Live 1 Day Event
Author's Retreat – Live 2 Day Event
Author's VIP / Platinum Event
Manuscript Services
Publishing
Here's how they work:
During the past 15 years I have worked with the best of the best, high profile speakers and authors who are masters of creating the extraordinary. As a result I have created a unique process and many author's tools and writing strategies to get your book out of your head and onto the paper:
1) I have created a technology I call the "Writer's Power Tools™" which will show you how to write, "on demand". That's right, I can teach you a process that will enable you to write anytime you want.
2) The Manuscript Grid™, is an amazing tool I developed to create the structure for your book quickly and easily.
3) My Trigger Sentences™ technology to begin creating content for your book — in an easy and quick way. 
4) Writing strategies to show you how to:
Prepare yourself to write – what to do BEFORE you pick up your pen!
Organize your material – turn that pile of notes or speech into a real book!
Produce content for your book.  Start writing!
Stay motivated and deal with procrastination and "writer's block".
Get your book out of your head and onto the paper.
Get your book professionally edited and reviewed.
Get your book published!  Listed on Amazon!  eBook on Kindle!
So, what is holding you back? The tools, the process and your Author's Coach are here, ready and waiting to help you transform your book idea into a completed, ready to publish, manuscript in your hands.
Take the first step toward becoming a published author. It is easy to get started.  Simply give me a call at let's talk about your book.  You can reach me at (760) 771-8940 and learn, first hand, my amazing process.  I will guide you through the process and get your book "out of your head and on to the paper".
Publish.  Profit.  Make a Difference!
To your writing success!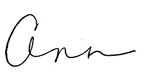 Ann McIndoo, your Author's Coach